Repair Services
First Choice Repair offers precision quality repairs with great customer service. All components and workmanship are guaranteed with FULL WARRANTY. Ready to order? Go directly to our Repair Order Form here.
Order Repair
Handpiece Purchase
Are you looking for new or refurbished dental handpieces? First Choice Repair can help with your purchases. We can source directly from the manufacturer, saving you time and money while finding the quality handpieces you need.
Purchasing
New Customer Discount
Save $50 on Your First Handpiece Repair Order! We are eager for you to try our repair service. Just check "New Customer" on our contact form and we'll email you a $50-off coupon to include with your order.
Contact Us
AIR High Speed Handpieces
AIR Slow Speed Handpieces
Electric Handpieces
Electric Motors & Attachments
Dental Lab Equipment
Wire Cutters Distal End/ligature
Scalers — Air & Ultrasonic
Scalers Sickle, Curette, Explorers
Surgical Devices
Gingivectomy, Periodontal Knives
Implant & Torque Multipliers
Crown & Bridge Removers
Sterilizers
Curing Lights
Ultrasonic Cleaners
Amalgamators
Compressor Heads
Vacuum Pumps
Scalers/sickle/curette/explorers
Excavators/cleoid Discoid
Cavers
Chisles/hatchts/margin Trimmers
Elevators/root Tip Picks
Gingivectomy/ Periodontal Knives
Surgical Curettes
Perio Files
And Many More……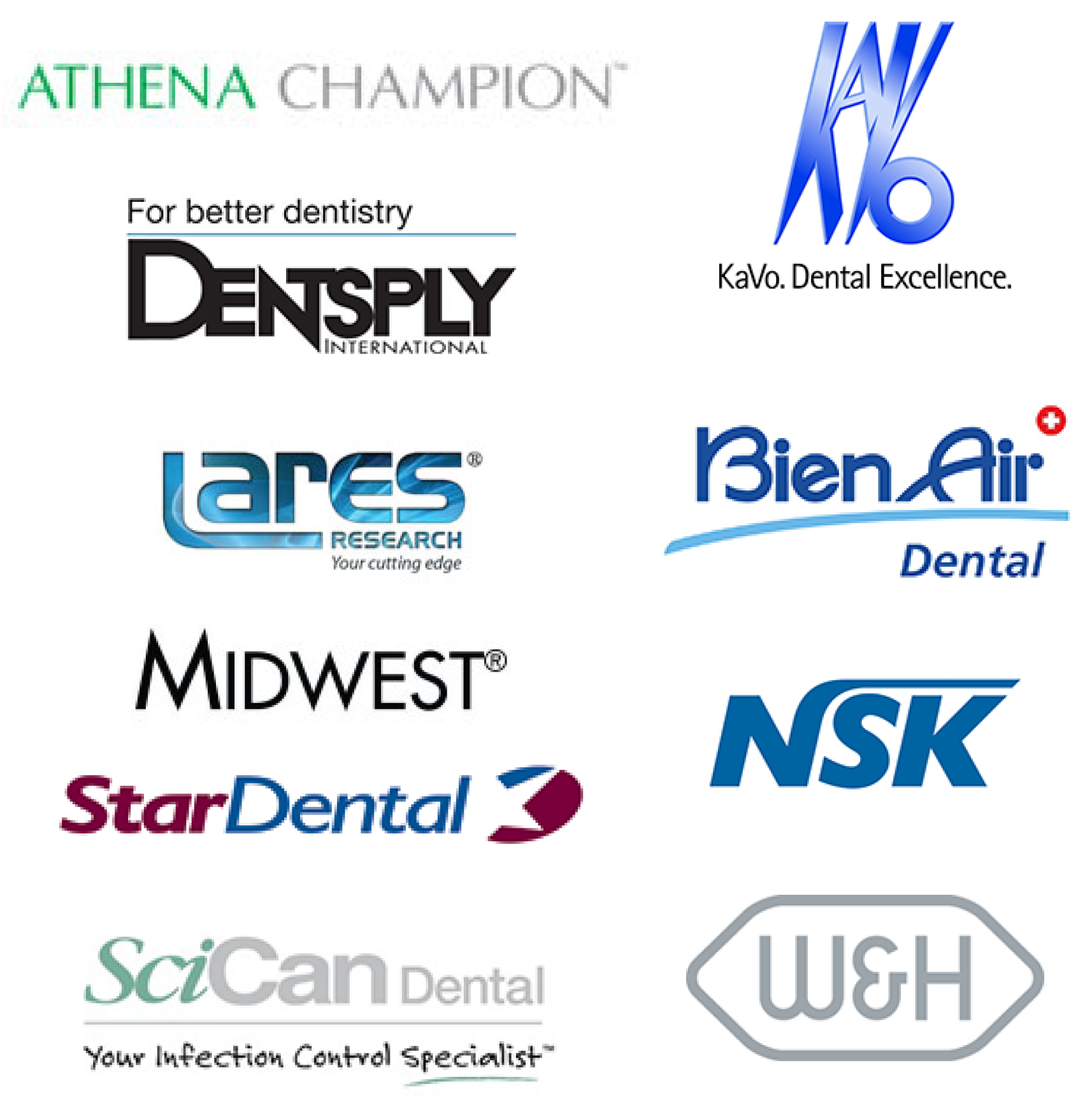 Dental Chair Reupholstery
Do your dental office chairs and stools need updating? Our team can help with design ideas to revitalize your office. And we include Free Pickup and Delivery!
Suscribe to Our Blog
We provide dental handpiece care tips and general dental practice information through our blog. Subscribe by clicking "Subscribe to our Blog" on our contact form.